Via Emilio Lepido: a more unique than rare solution!
Description
Once it was a stable/barn, now it's a store-warehouse: tomorrow it can be a dream home!
House
- Parma
pr
In the very neighborhood of Parma, few kms from the city, former stable/barn/store-warehouse
We propose you for the sale this former stable/barn storage/warehouse (better identified in the image in red) located in an unfindable real estate complex with the possibility of changing the intended use and also having a further plot of land/large courtyard/garden area (approximately 600 m2, highlighted in blue in the image seen from above)) to be annexed to the property.
We don't usually use the adjective "unfindable" for a real estate proposal but in this case it fits perfectly! It is impossible to find a context of this kind in the neighborhood of Parma, it is impossible to find the type of properties that are being proposed (buildings of architectural, environmental and historical-testimonial value), it is impossible to find the size and versatility of the solutions that can be created (the former stable/barn storage/warehouse can be used for another type of use, primarily residential). Interesting is the price and the possibility of changing the intended use and having a separate plot of land combined with the property.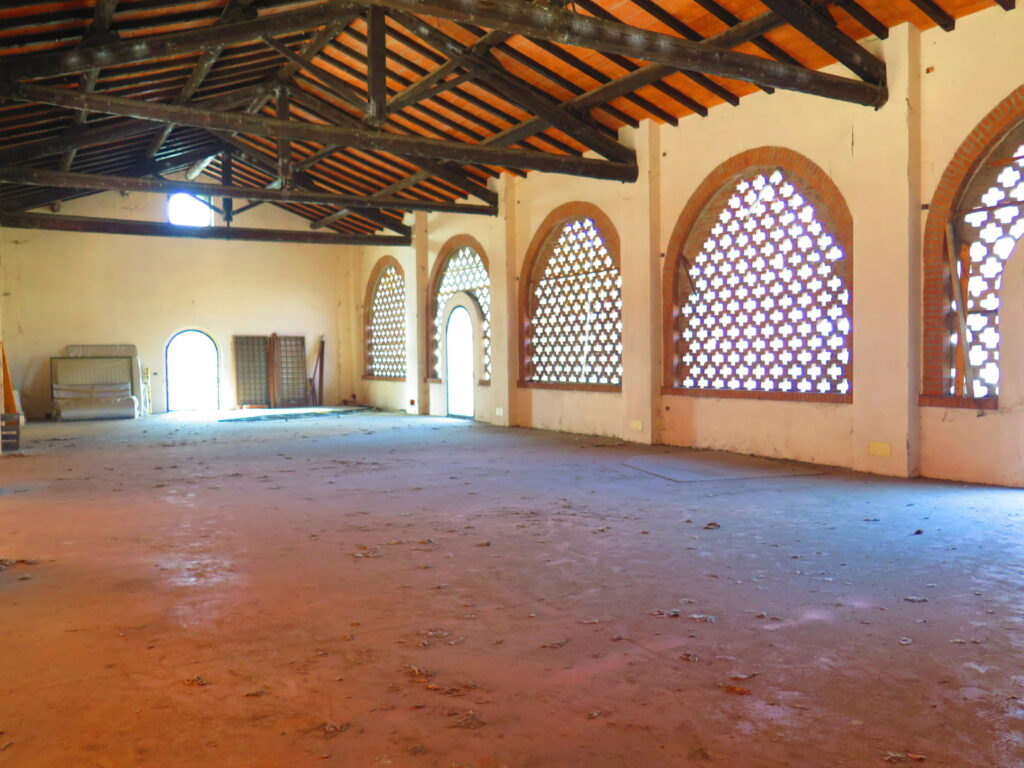 The architectural style of the property and its context is traditional and characteristic: exposed bricks, jealousies, wooden trusses, pilasters and pillars, terracotta-paved courtyards and lots and lots of greenery. The former stable/barn storage/warehouse (C/2, approximately 450 m2) has an independent entrance, spread over two levels overlooking the double-volume portico: on the ground floor the old former stable, fabulous open space with wonderful brick barrel vaults with exposed pillars and pilasters, it overlooks the intimate garden behind; on the first floor, a second open space of the same size with the typical jalousie walls, the wooden trussed roof and an original view onto the portico itself.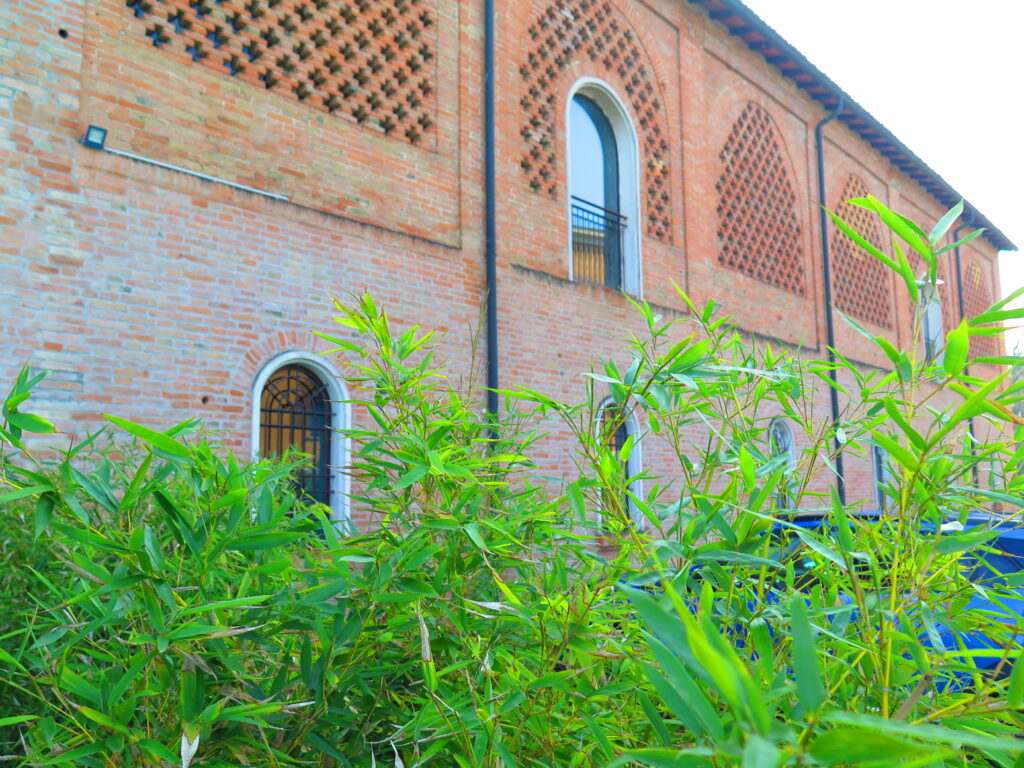 Elegant and elegant context without any condominium fees. There's nothing else to explain other than enjoying them in photos and in person!
Property not subject to energy certification obligation
Request: Euro 245,000.00 (it is possible to agree on the separate purchase of the plot of land, highlighted in blue in the image).
THE ADDRESS IS PURELY INDICATIVE AND AN FIRST EXPLANATORY APPOINTMENT AT THE AGENCY IS REQUIRED
Property Features
House
Floor Area is 450 m²
House House Category
You can share this story by using your social accounts: